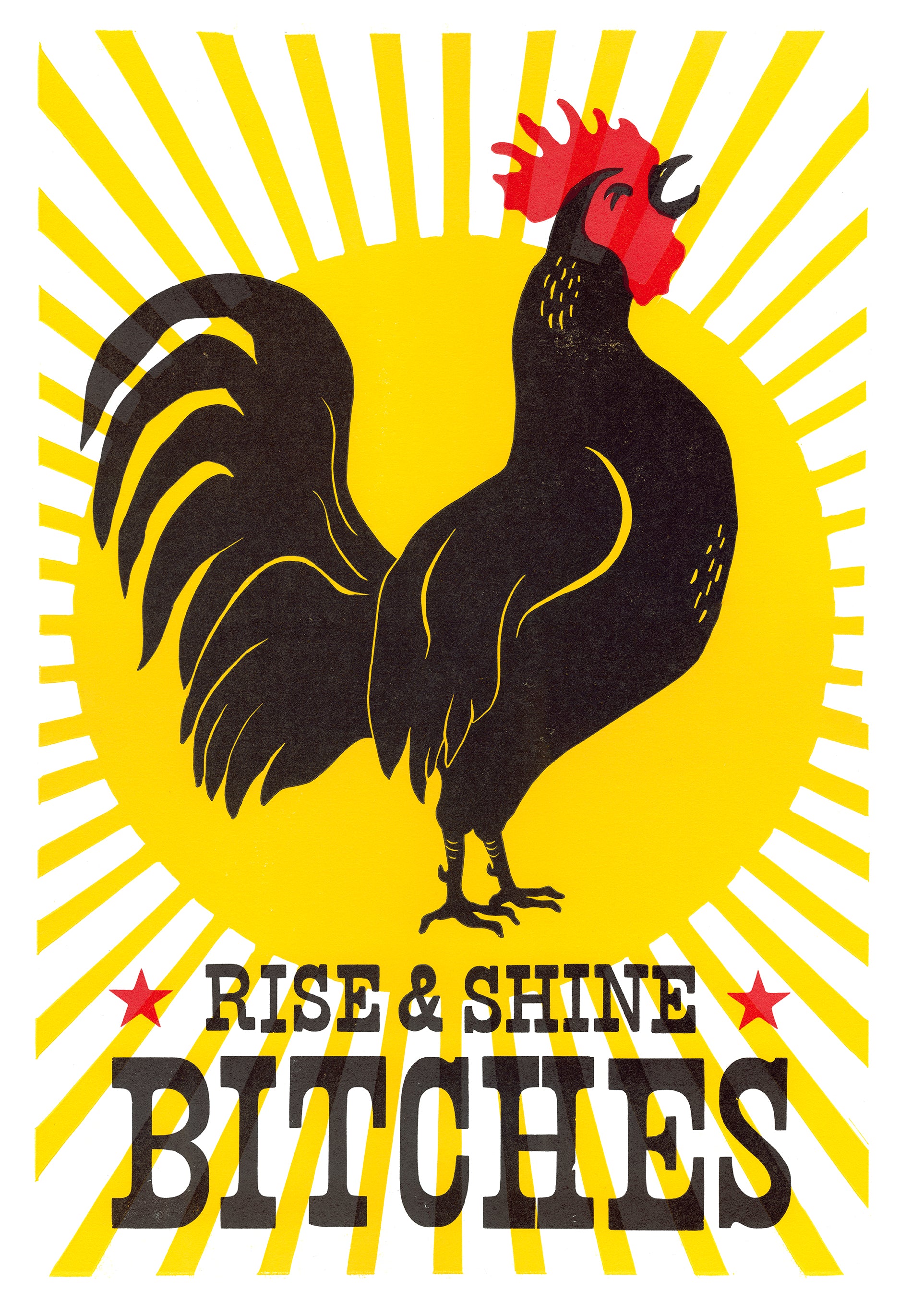 Rise and Shine Bitches• Letterpress and Linocut Fine Art Print
Time to get up and get a move on! He's a rooster with an attitude, so you best get your ass out of bed... This bold, 3 color print is simple and to the point! Perfect for the kitchen, bedroom or chicken coop. The rooster is a 2-color linoleum carving, complimented by all hand-set wood type, and a hand carved wood background.

13" x 19", signed limited edition of 295 (second edition). Printed on 100lb Superfine paper by Mohawk. 
3 color print

As with all hand printed items, variations in color and texture may occur.