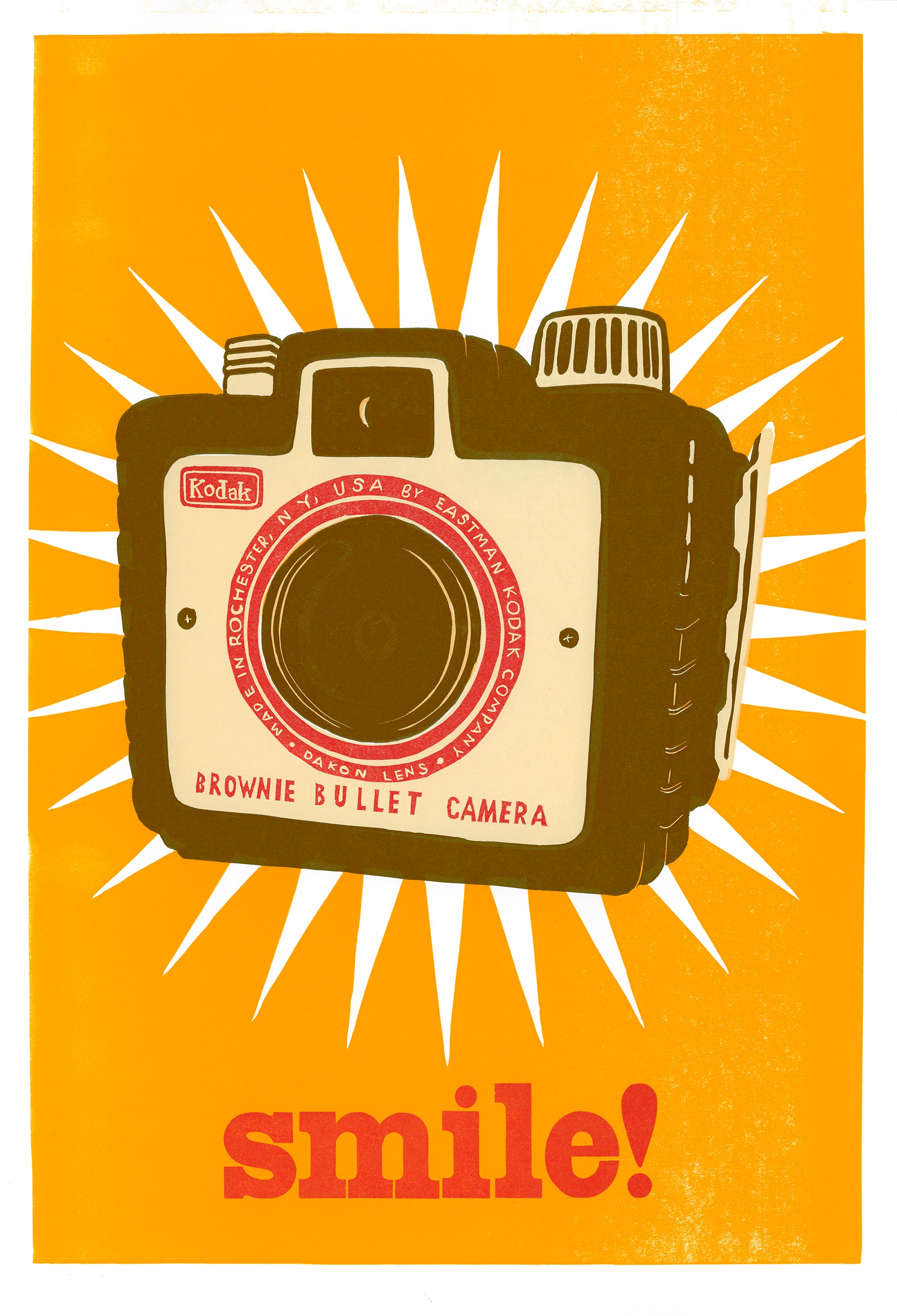 smile! • Letterpress and Linocut Fine Art Print • second edition
A tribute to the very fist camera I ever bought. I purchased it at a garage sale back in 1991. Who knew this unassuming little guy would lead to a collection of over 50 cameras! It's always been one of my favorites, and now it can be one of your favorites too. Don't forget to smile for the camera!
This is a 4 color letterpress print, using 4 linoleum blocks that I carved, plus some hand-set wood type for the bottom. Signed SECOND edition. 
***PLEASE NOTE*** The first edition has sold out, this is a second edition with slightly different coloring
DETAILS:
13" x 19"
Printed on acid-free 100lb Mohawk Superfine paper
4 color print
Signed limited edition 

As with all hand printed items, variations in color and texture may occur.